Mentorship
Meeting with a lot of different people and seeing them growing got me into mentoring on the first place. I like working with committed people, because I know how much bravery you need to start something from 0.
I would call my mentoring style proactive pushy, meaning that I will constantly focus on what you're capable of to reach, not just your latest delivery even if it takes multiple iterations to get through struggling times, but I'm sure you'll be proud of the end results.
CHECK MY DESIGNLAB MENTOR PAGE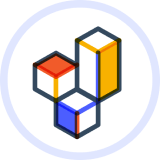 UX Academy Foundations
UX Academy Foundations is an introductory course to prepare you for the main UX Academy curriculum. You'll be paired with me as a mentor, and I will help you sharpen your knowledge of design principles, visual design, and UI design.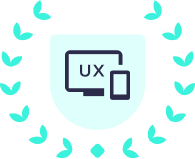 UX Academy
After you've finished the UX Academy Foundations course, you can begin Step 2—the main UX Academy curriculum. With help and guidance from me, you'll work through over 480 hours of UX design coursework and projects. By the end, you'll have completed over 100 hands-on exercises, and built a portfolio with 4 substantial projects.
SOME TESTIMONIALS FROM GREAT STUDENTS
"Your mentorship was the most valuable aspect of the program and you were instrumental in filling a lot of gaps in my knowledge. I hope to continue to improve and grow in this career."
CHARLIE, UX FOUNDATIONS STUDENT
"I am really pleased with Peter, he was very helpful very knowledgeable, patient and pushed me to do bette and could not be happier, I definitely learned a lot from him."
ERICK, UI DESIGN STUDENT
"Very responsive! Peter was very diligent about providing feedback to me within 24 hours. He really pushed me and gave me many suggestions and resources, as well as paired with me to work through a specific problem."
CAROLYN, BRANDING STUDENT
"Peter was just amazing as a mentor! Excellent feedback, always on time and enriching. Very knowledgeable, lots of links to complement his comments. Helps me a lot to improve the quality of my works"
DIEGO, UI DESIGN STUDENT
NEED AN ADVICE?
If you're not interested in any of the courses above and just need an answer to your question about UX, product, career or your life, then you can also schedule a call with me through Super Peer and I will try to answer based on my best knowledge.