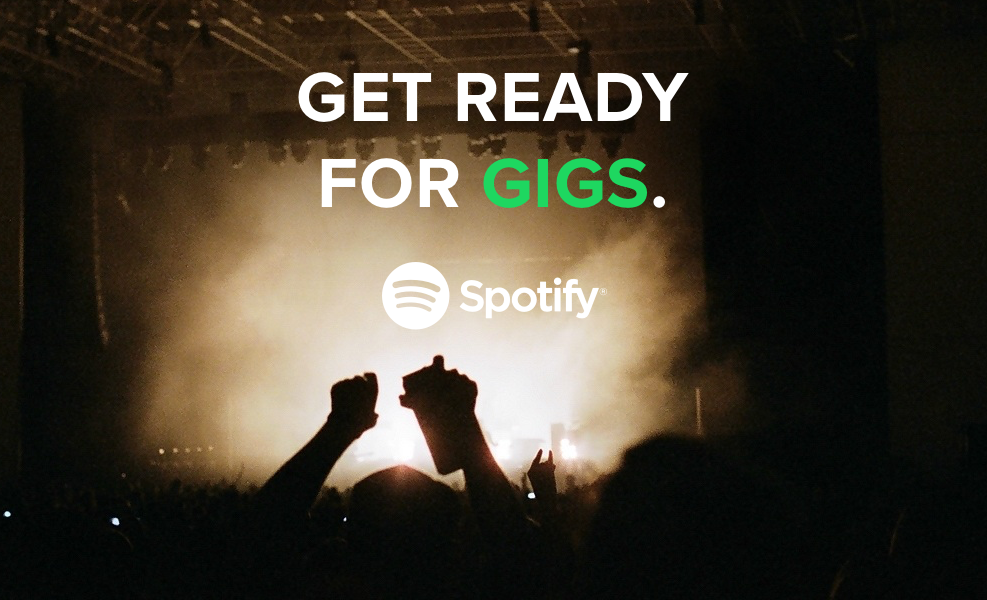 Like many other ideas, this one has been inspired by true life events as well. Our story began in July, when we had a discussion with friends about the upcoming festivals and gigs of the summer, meanwhile listening to our favourite EDM playlist on Spotify. Of course everyone of us had a different opinion about the others' beloved artist, so it was hard to get on the same page with schedules and performers. What happened in the end is, that we found ourselves jumping back and forth between dates and artists, added songs on Spotify, plus locations so we tried to plan the perfect summer for everyone. It took like 5 hours to get through it... So definitely there must be a better way.
So I came up with the idea: what if we create an integrated feature in Spotify, which matches your followed artists and the songs you saved to your playlists, and based on those recommend gigs around your current location? What if this gets even further, and also suggesting some local uprising bands / DJs / artists as well you may didn't know?
So we started to do what everyone should do at first.
Obviously this wasn't the only idea that came alive that shaky night, so I considered it's better to try a validation process through qualitative interviews and some quantitative resources, before rushing into the middle. After a short competitive analysis I realized that none of the music stream market players aware of this possibility yet, which caused some uncertainty in my mind, but I stayed persistent. After setting up my research plan, I started with a quick Google survey on a smaller basis as a screener, to find out which target group could have the biggest potential for my new gigs feature.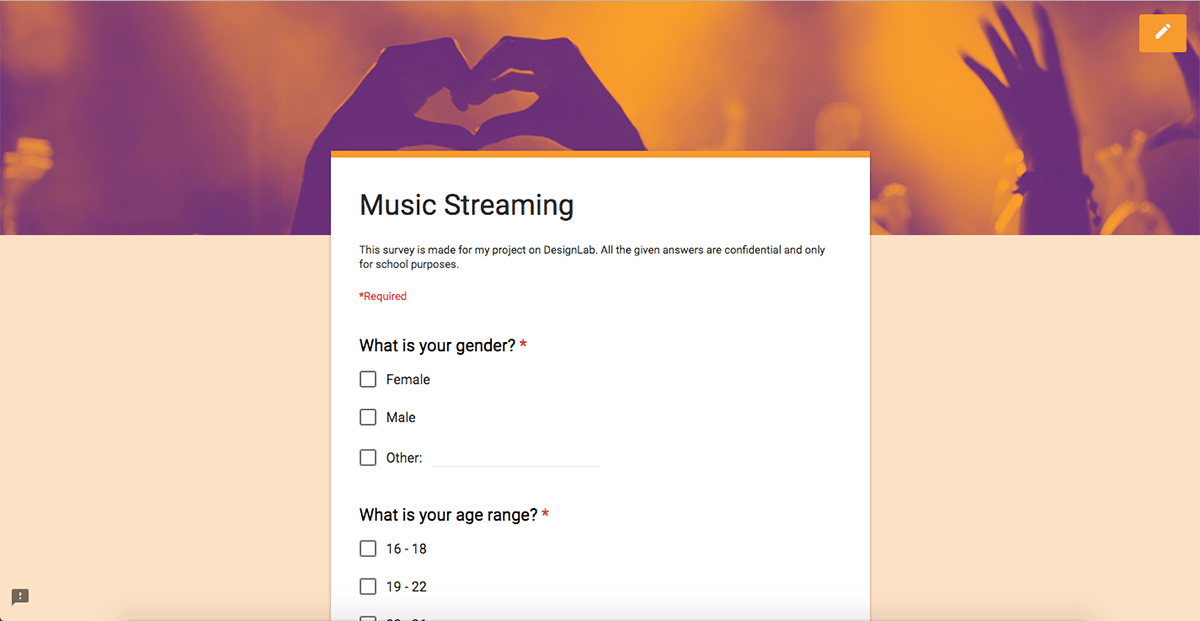 Although my research material was far from representative, still it gave me a direction with the answers which confirmed by 80%, that this idea is worth developing so I just couldn't wait to pave the new feature, and start sketching.
I had to chill down at this phase since we are talking of Spotify, and it was clear for me that it won't be easy peezy to insert a new feature into an existing application without knowing it from inside-out. At first place mapped those areas that I heard mentioned during my Skype interviews by heavy users, and built on those answers I tried to create empathy maps of the typical environments and use cases people are actually using Spotify. After all these compiled I identified 6 different areas where people are looking for music streaming services: at home, at work, driving in general, during workout, on the way, gaming.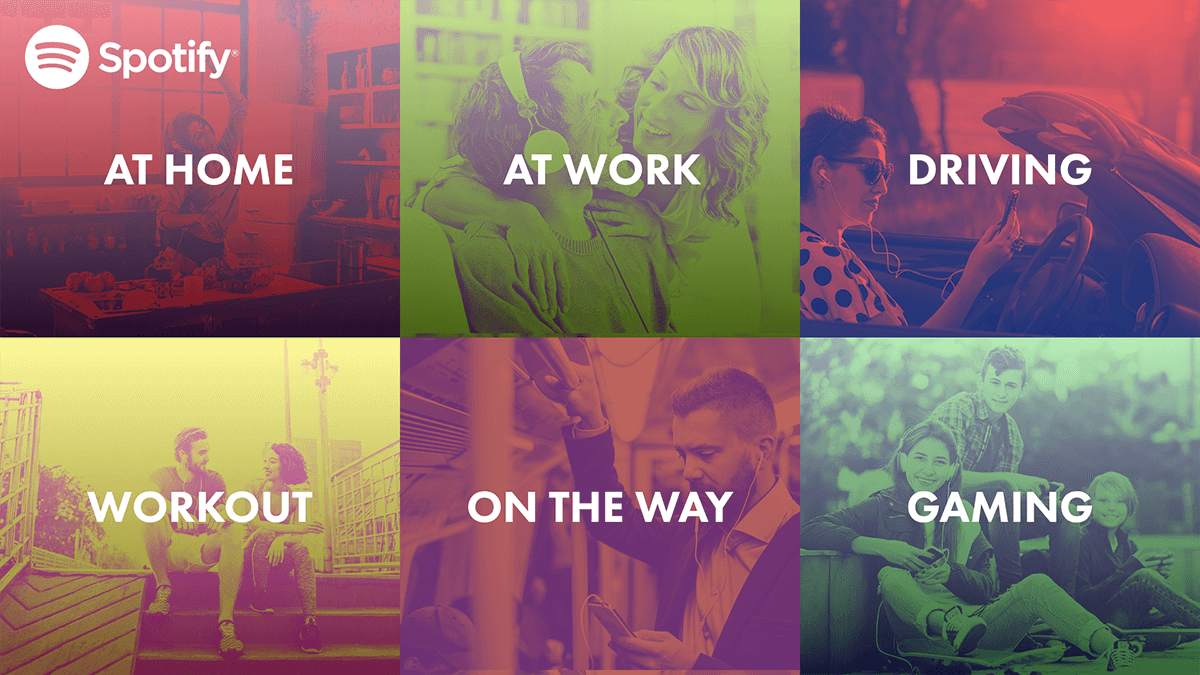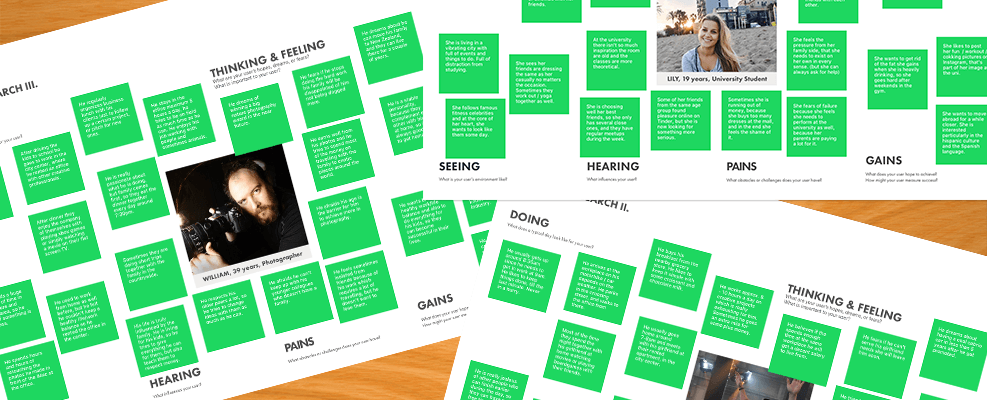 After having this great overview of the general application usage I wanted to dig one level deeper, and based on my previous hotspots and another round of Skype interviews, I could create an imaginative flow of how the message can be delivered to the existing and new users inside the Spotify web, and mobile application about the new feature so it's easy to build a new habit of using it if they like so.
WIREFRAMING AND PROTOTYPING I.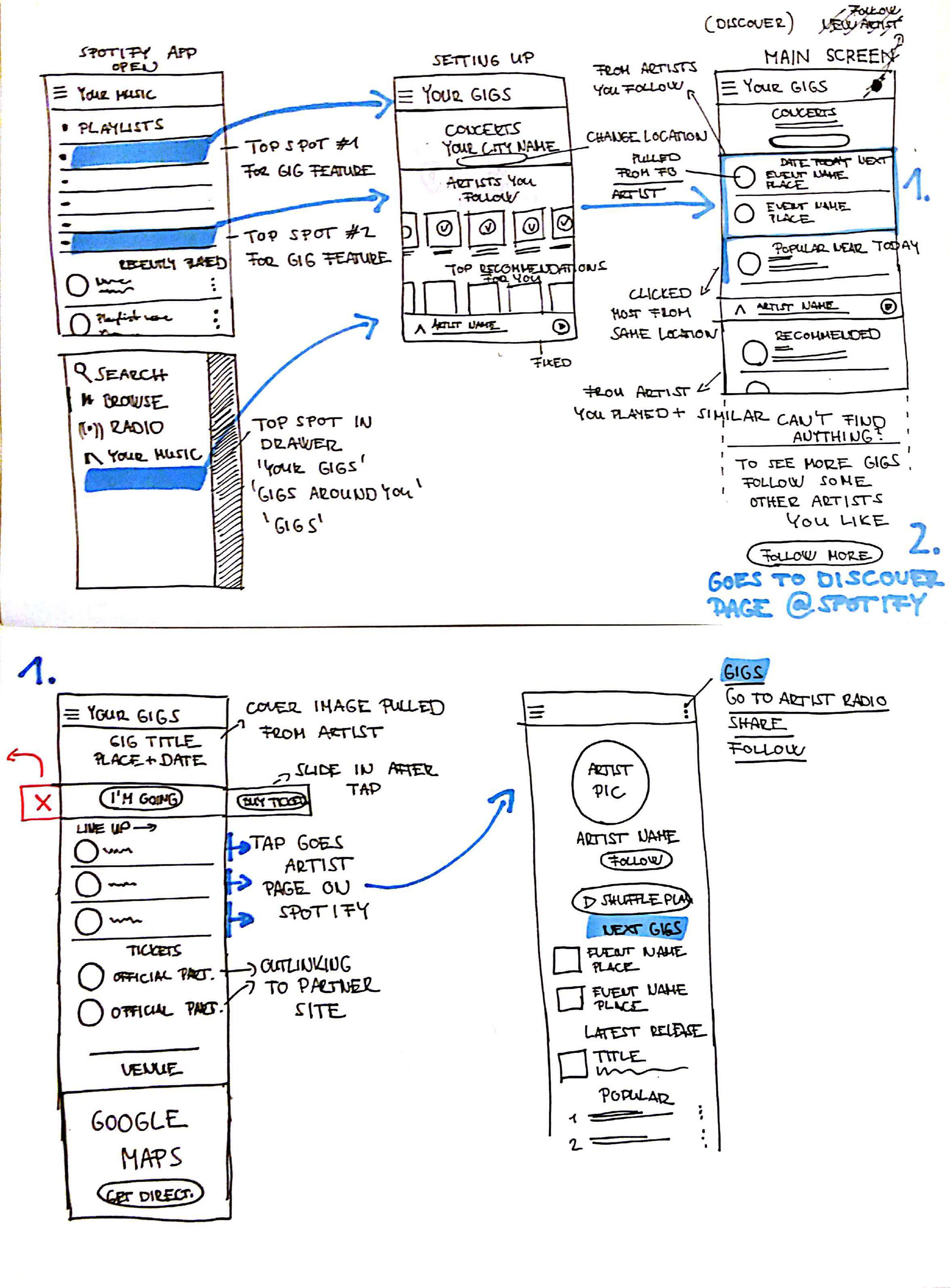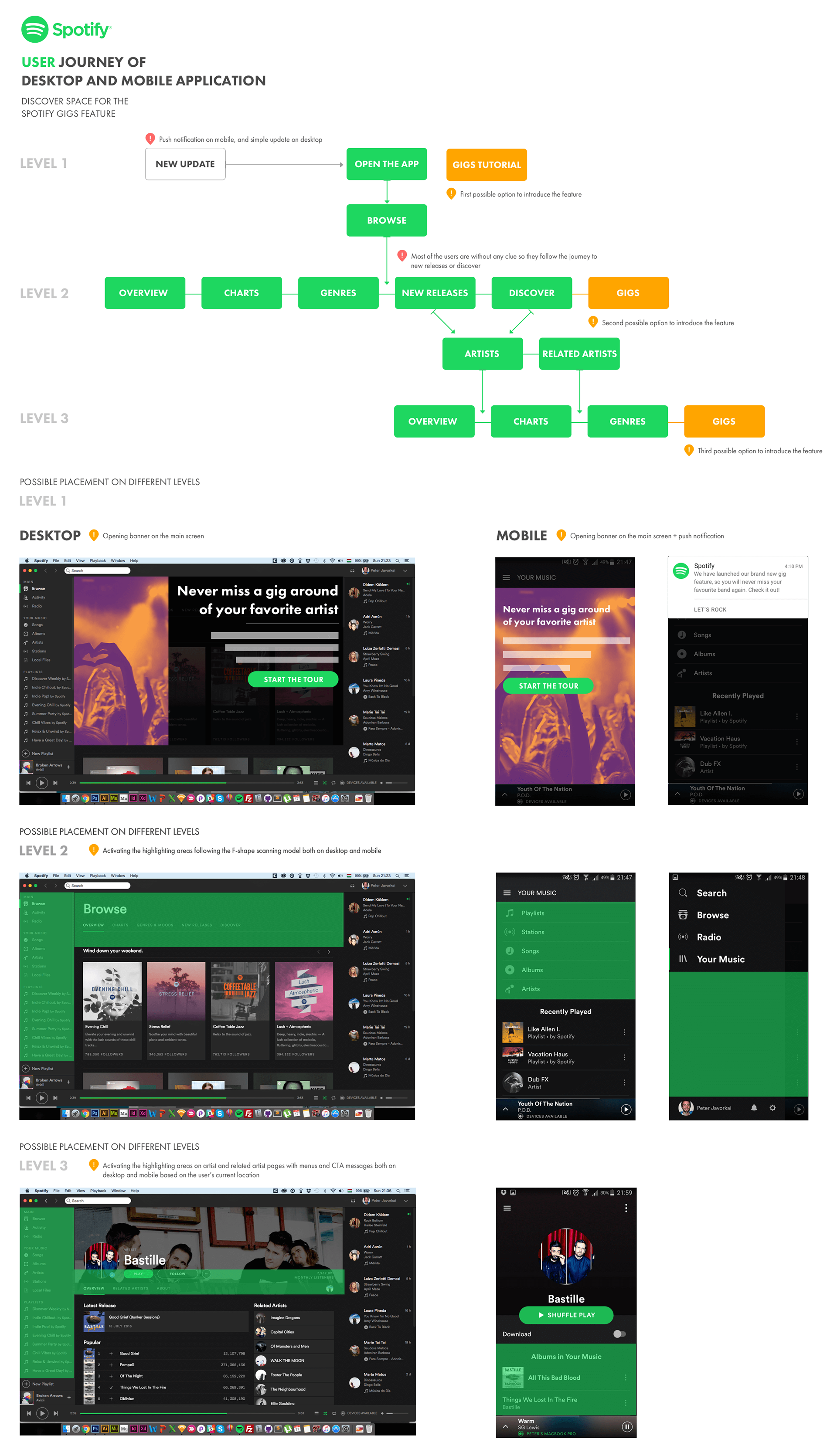 For the optimal experience I wanted to make the new Spotify Gigs feature as consistent with the existing UI as possible, so I spent days of analysing the app's behaviour and different design patterns. At the end of the investigation, first I created a greyscale version of the UI elements and then I filled up them with life following the brand colors and design system.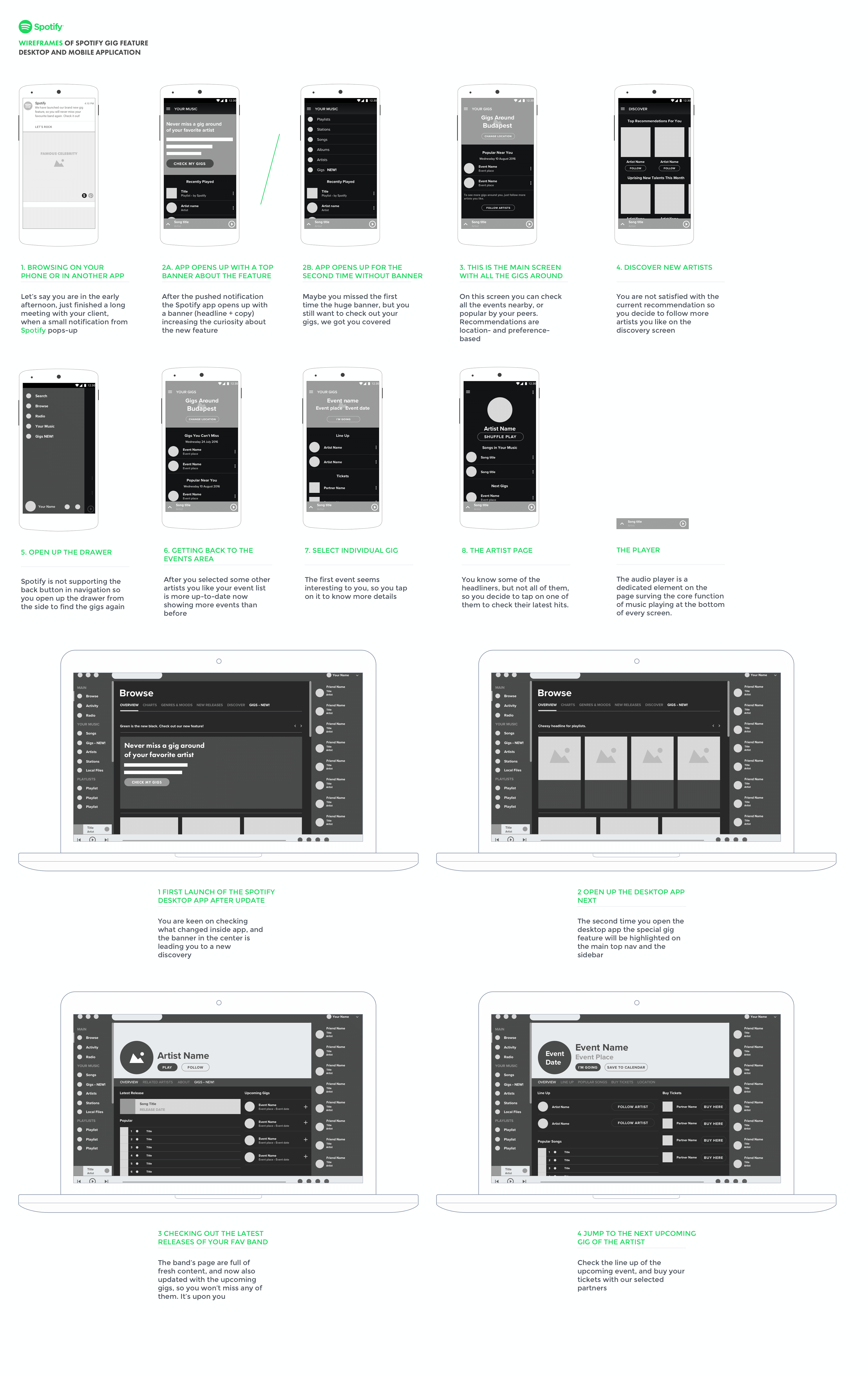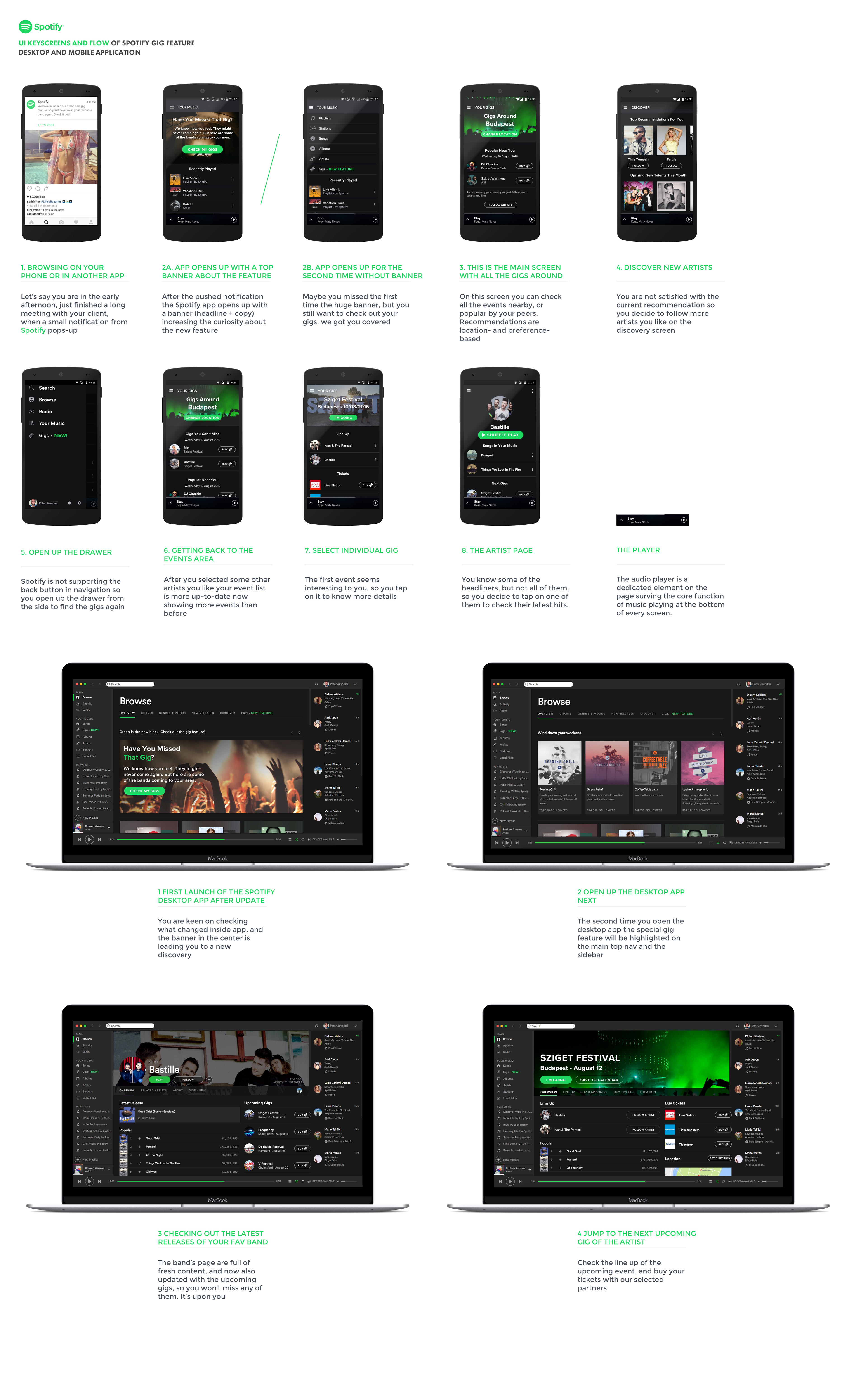 I always find myself in the position when I need to talk about UI, that it's just an impossible commitment without using any animation or non-static visual, so I also created an animated sample flow using Principle, so almost every UI part can be seen in interaction as well.
Thank you for taking the time to read until here, it wasn't short I really appreciate it. It was an interesting journey for me with a lot of learning points and new experiences. Feel free to drop me a line at my contact page if you have any suggestion, or just simply want to share a great new music with me.