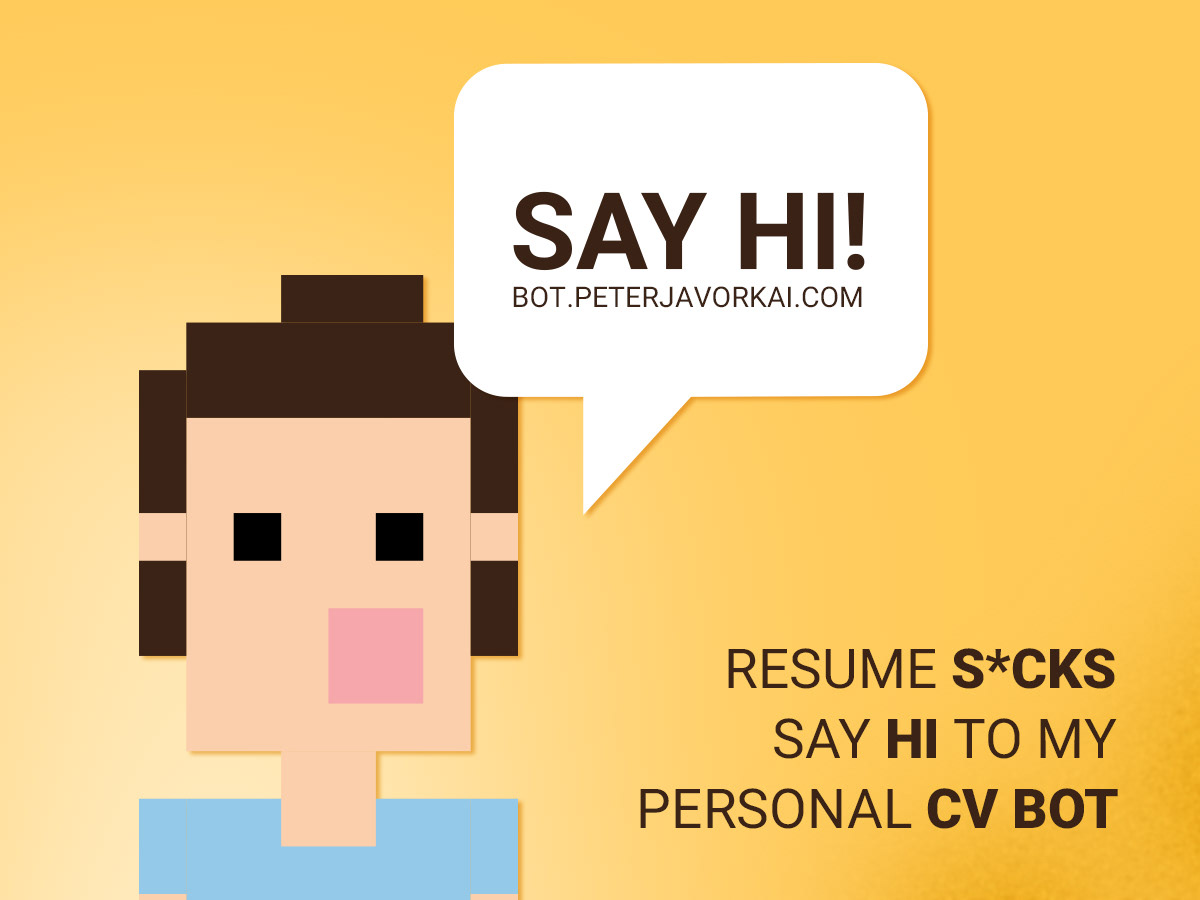 The project came from my common interest in artificial intelligence, but it was really hard at first to find a place for a
PeterBot
I would say the
bot
in everyday life. Although Facebook, Slack and Telegram started to bring closer to people these simple applications called bots - especially since the F8 event in April — but I wanted something more than
an other
app which lets you order a pizza, so I started to think about how I can take this opportunity to the best use in my work, particularly in pitching for job opportunities. 
These are the first lines of my Medium article I wrote about the process of the creation of my PeterBot Facebook messenger, if you want to read the whole Medium post,
take a ride
.
But if you are not in the mood
of
reading, you can jump into action with him
simply start chatting,
or scanning this picture below with your Facebook messenger app on
phone
.