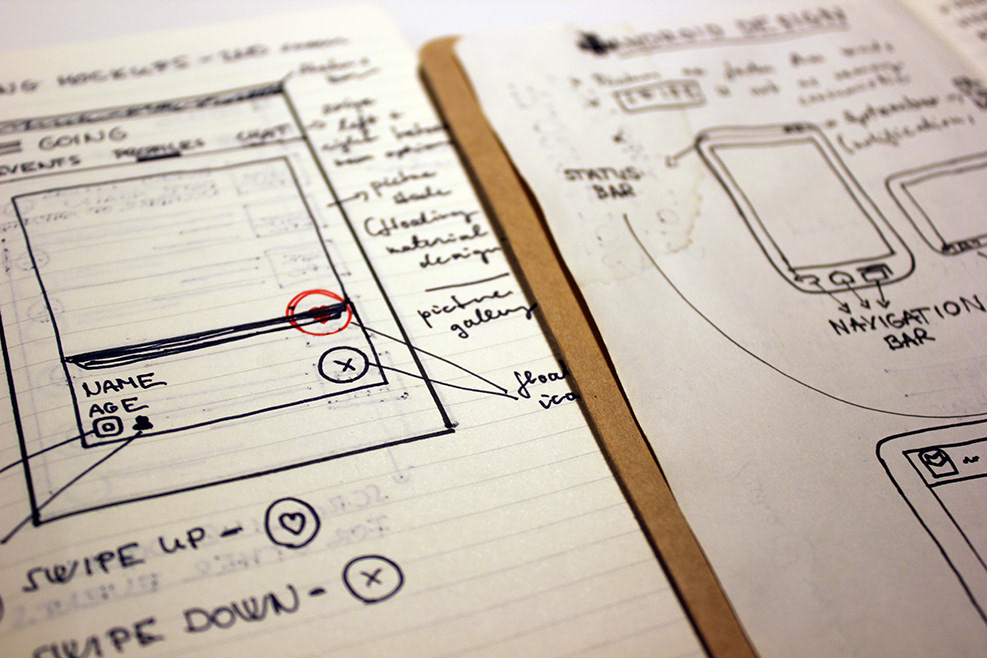 Well, this project started back in the days of 2013, when 2 of my Android developer friends and I were in Brazil for a year. As soon as everything was new, we realized that, if we want get in touch with local people (especially girls), we will need an application which helps us, reaching out in a comfortable way to break the ice.
But then we bumped into the first barrier quickly, that people are not having there any kind of well-working dating application over there, so we could only hangout with international students there, who have been already using some of the well-known apps (no tinder nor happn those days yet).
So we collected all these negative experiences and combined with our knowledge we created the Pegação dating app. It's still under development at the time, but hopefully it'll be on the Google Play market soon... Right now I'm showing you the English concepts but everything is already translated into Portuguese.