GLOBAL
AI HACKATHON AMSTERDAM WINNER 2017
Have you ever become frustrated by your inability to tell if the content (articles, tweets, facebook posts, etc.) you are reading on the internet is actually real? With so many voices contributing to the vast quantity of content available on the internet, how do we know which sources we should trust, and which to dismiss? This where poopicorn comes in to poop.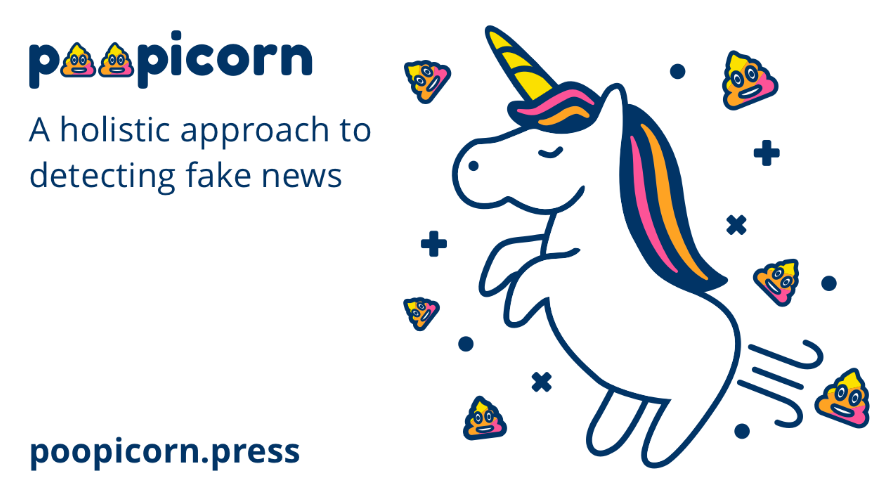 With the ever increasing amount of content and media types it's becoming harder and harder to distinguish between reality and made-up stories from the internet, so we decided to pick up this battle during the Global AI Hackathon with our team. Luckily our team assembled during the event with various knowledge from data-analysis, backend to front-end so we were positively looked ahead during the whole event to solve the issue.
We wanted to create an easy-to-use solution with simple installation, but without any hustle of registration, so after some discussion we ended up with a browser extension for Chrome and Safari browsers. The plugin is capable of real-time pooping, and visually warning the user of the unreliable source in social media avoiding the spread of misleading story. The poopicorn idea started to came alive...
 🦄  💩
HOW IT WORKS

After the quick installation the plugin starts scanning the social media feeds of the user - Facebook by now - actively searching for fake or fakey articles. The poop-o-meter helps the user to measure whether the shared link is a real one or close enough to be a clickbait / fake piece immediately. The dashboard is an extra for a bit deeper look to check of recent fake trending topics and the most, and less reliable media.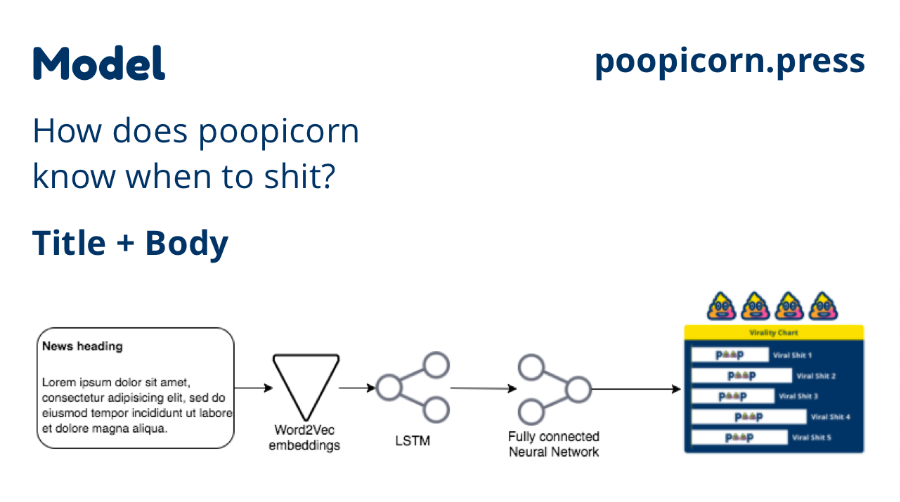 The main challenge of the execution was to figure out what dataset (+ hardware resources) we can use to speed up the training process of the model, because the given resources by the hackathon were not even close enough to call the outcome accurate, so we decided to use Snopes for validation checking in case of each articles, which gave us a solid foundation in the end.
I was responsible mainly for the branding and the site of the project, plus the execution of the plugin and dashboard for the browser. 
Currently we are going through the tests and some extra implementations, but hopefully the plugin will be available for the wider audiences in the next couple of week.